About Us
At University Health, we're doing more than serving our community. We're part of it. Everything we do has the people of South Texas' best interests in mind. That's why we seek the most skilled and passionate professionals to help drive our mission to keep them happy and healthy. Along with the satisfaction of knowing your work matters, by joining our team you'll also earn the benefits and flexibility you need to live your best life.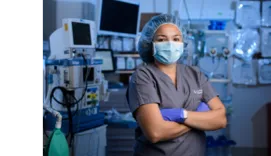 Mission, Vision And
Values
As the only locally owned and operated health system in San Antonio and Bexar County, University Health takes to heart its responsibility to serve the health needs of our community today, and in the years to come. The 9,000 people of University Health focus every day on our unique mission:
To improve the good health of the community through high quality care, innovation, education and discovery.
For more than 100 years, University Health has worked hard to fulfill this mission and, across all of our locations, our team works together through a core set of values:
Our patient care will be:
• High quality and compassionate above all
• Attentive, kind and helpful without exception
• Wise in the use of resources
Our vision is clear:
We are leading the way to be one of the nation's most trusted health institutions.
Locally Owned.
Locally Focused.
Our status as the only locally owned health system in San Antonio puts us in a position to be there for our community in ways others cannot. Since our founding, University Health has been relied on to provide high-quality care to patients, regardless of their insurance status. Unlike many public health systems, University Health's payor mix is diverse, as our strong reputation for quality, advanced care and compassion has made us one of the most preferred health providers in South Texas. Patients looking for the very best rely on our nationally recognized Level I Trauma Center and academic hospital, and our comprehensive network of preventive health, primary care and specialty clinic locations.
University Health also includes University Medicine Associates, one of the community's largest physician and advanced practice provider groups, and Community First Health Plans, the only locally owned nonprofit health plan in San Antonio.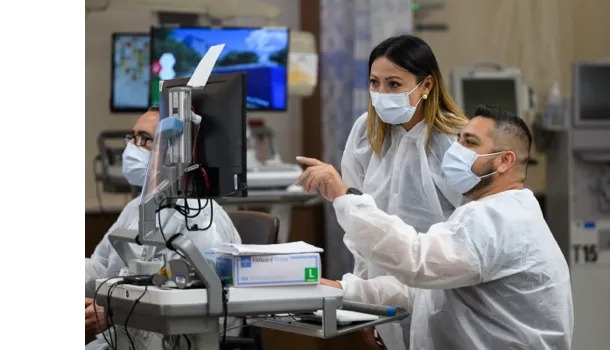 A History of Healing
The opening of the Robert B. Green Memorial Hospital in 1917 was the first chapter in our story. San Antonio was booming during a time of great change for both our nation and the world. In need of a charity hospital, the city and county each contributed half of the $250,000 needed to build it. Our doors opened just in time to care for victims of the influenza epidemic of 1918. Since then, we have evolved into a comprehensive health system that patients from across San Antonio, Bexar County and South Texas trust with their health and lives.
We show up for
our community
Our commitment to promoting the good health and well-being of our community extends beyond our walls. We understand that caring for the people of San Antonio and Bexar County is about more than treating them when they need us. It's about doing everything we can to help individuals and families get and stay healthy. As a result, we've teamed up with several organizations across the region to educate, raise awareness, provide support and make getting healthy fun.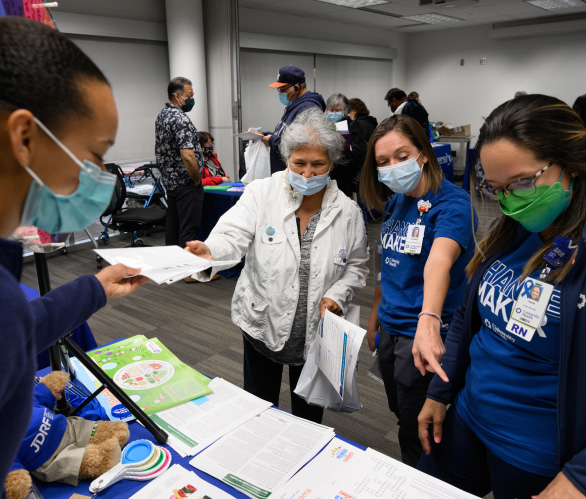 We're Here For You
University Hospital is centrally located in the South Texas Medical Center. The new 12-story University Health Women's & Children's Hospital is adjacent to University Hospital and includes a new 900-space parking garage. Our Robert B. Green Campus downtown offers comprehensive ambulatory care including pharmacy, imaging, outpatient surgery, as well as primary and specialty care for adults and children. The University Health Texas Diabetes Institute offers comprehensive programs and care for the prevention and treatment of diabetes, including research, education and fitness. We also operate dozens of primary and specialty care clinics across the community. Explore our locations to get some ideas of where you could join us to make an impact.
Events
We host a variety of events designed to educate our staff and community members on a wide range of subjects, from valuable skills to support and more.
Sign Up for Job Alerts
From roles that align with your skills and experience to new opportunities, we can keep you up to date with new listings and more. Sign up to learn more.